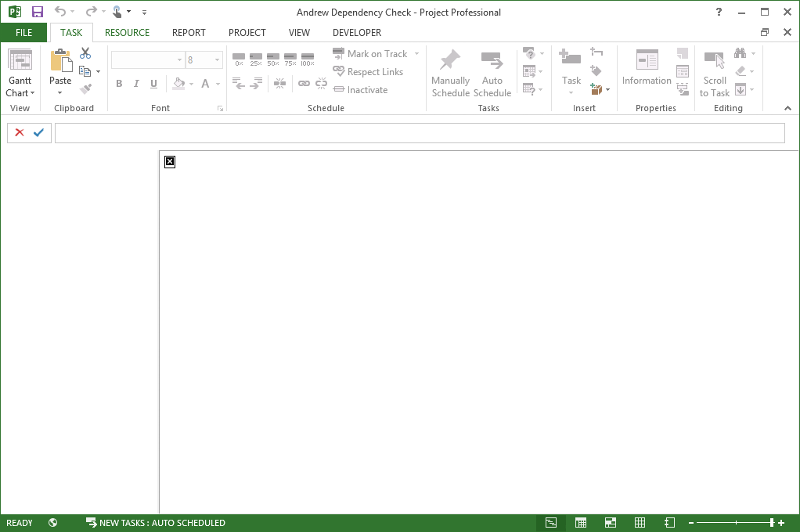 We currently have an issue in Project Server 2013 whereby the "Manage Deliverables" function within Project Professional 2013 is not behaving as expected. The client is connected to a Project Server 2013 backend which is all working fine. However when we click on the "Manage Deliverables" item from the Ribbon we get a blank screen with a small cross.
What is supposed to happen is that the Gantt Char view displays for the project along with the Deliverables bar on the left hand side.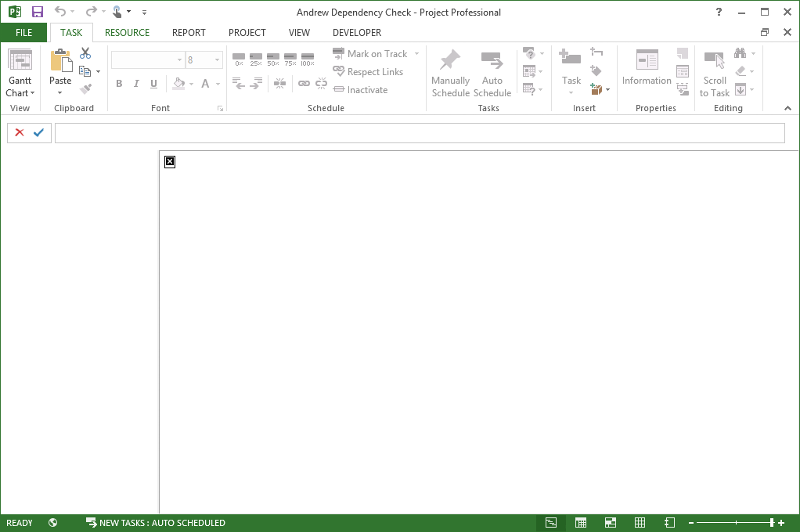 Has anyone out there seen this behaviour before and know what might be causing it.
Thanks,
Andrew.