I have a couple of users that lose their connection to Exchange online/Office 365. They lose their connection via Outlook and also the web app. Outlook says "Disconnected" and the Web App throws a "DNS_PROBE_FINSIHED_NXDOMA
IN" error: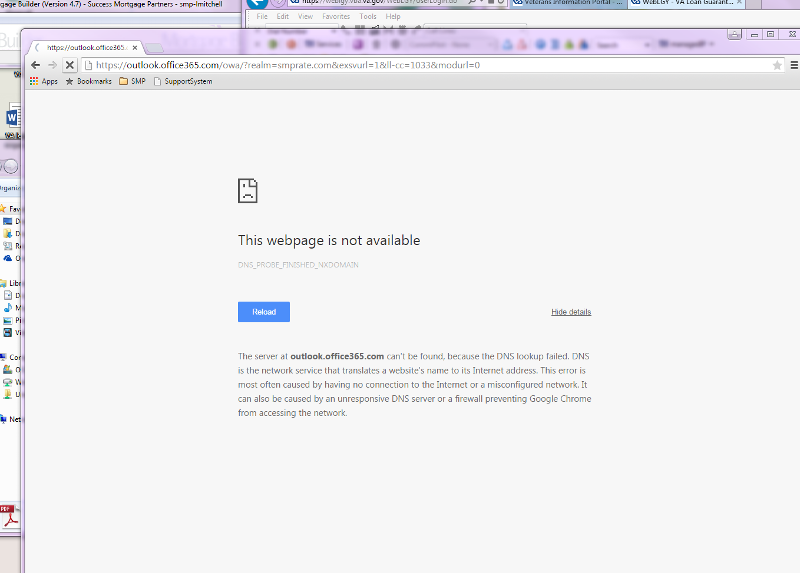 .
A simple reboot fixes the issue but I cannot have my users rebooting all day. This is a recent issue and so far Microsoft Support does not have an answer for us.
We are running Windows 7 Pro. We had McAfee but removed in attempt to identify the culprit but that did not fix the issue. We have recently replaced our firewall but to take that out of the equation; I connected the pc to my mobile hotspot, completed dns flush, and disconnected cat 5 from NIC. Still having the same issue.
I have attached the event viewer details of the event as well as the message displayed by Google Chrome.
DNS-Issue-Office-365-6.10.15-OL.txt