Dear all,
we have a backup schedule like this: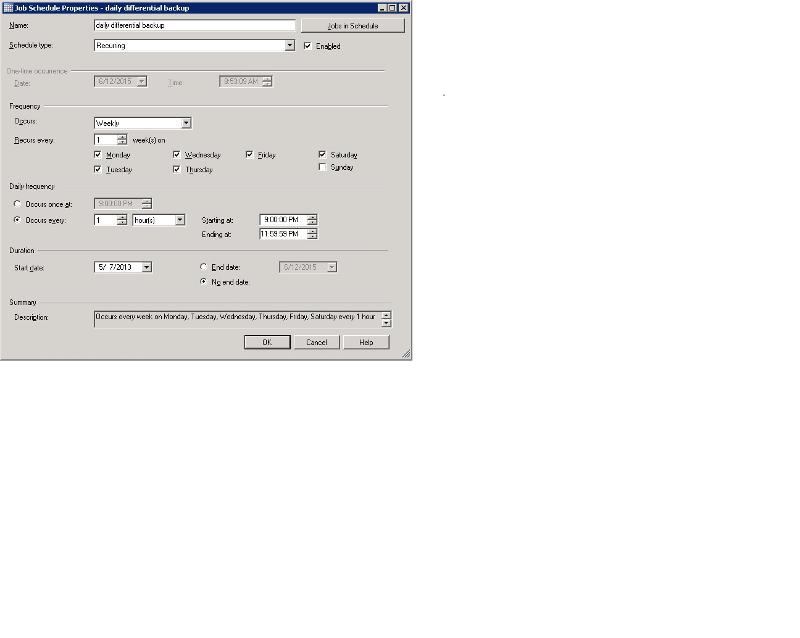 As we have weekly differential everyday backup except sunday, is that job also means, for each of the day, it execute the differential backup every one hour ?
as the full backup only start on sunday, anyway to make sure that once the sunday full backup was done, the daily every one hour differential backup will start right after that ?
I think I need one more schedule SQL job for that.