Hello:
We have a small company that has a DHCP server that hands out private IP Addresses. The scope is from .100 - .175 (76 total IP addresses).
I saw that we only had 5 available IP addresses to give out yesterday so I began re-configuring some client devices from using DHCP settings to use Static IP addresses that are outside the DHCP range. I was able to free up 18 IP addresses last night.
From yesterday (shown below),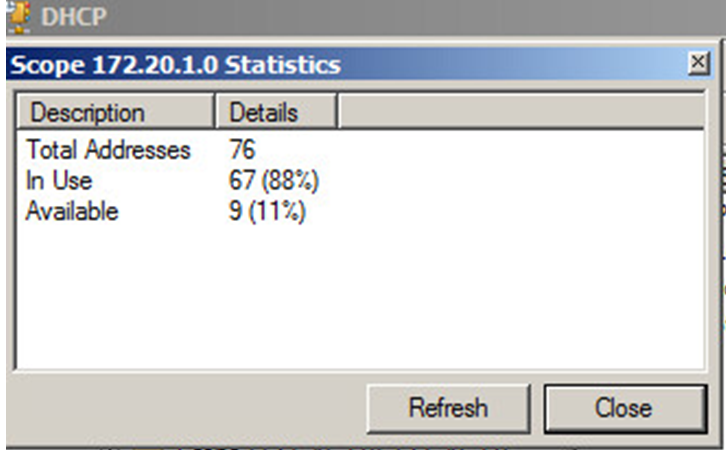 After I made a few changes (shown below),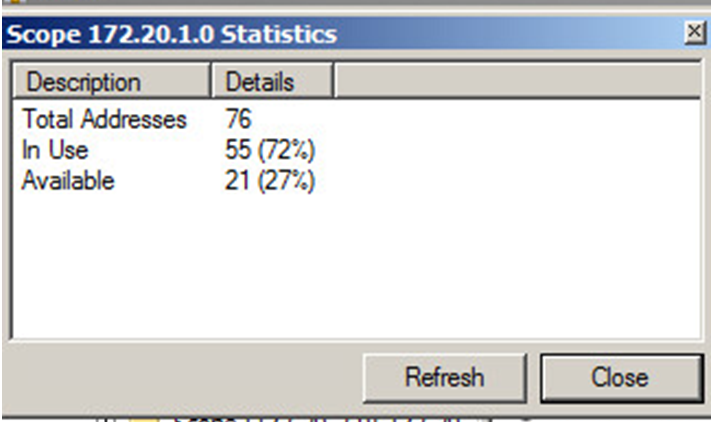 My question is, why is our DHCP server showing 33 used IP addresses (shown below)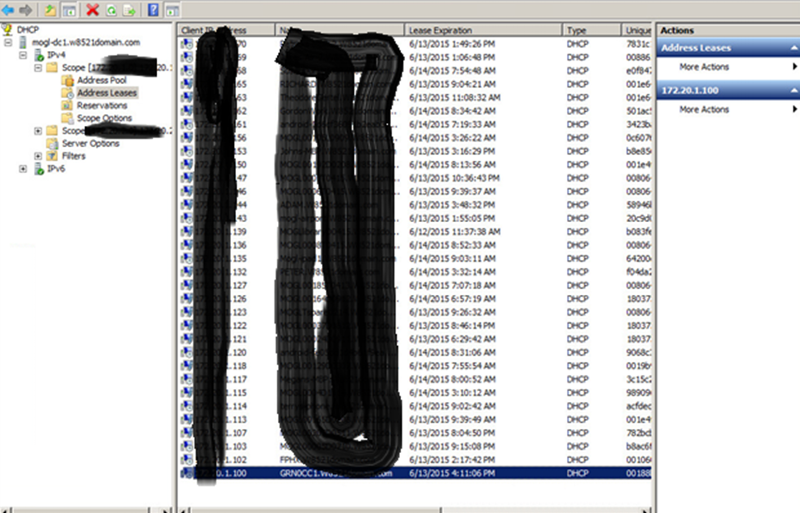 but, the display statistics show 55 are in use. Why are the numbers not adding up?