I am showing this error in all my domain controllers (mix of 2008 R2 and 2012 R2, functioning at 2008 R2 level) when I run rsop.msc or gpupdate:
"IP Security failed due to an error and failed to log Resultant Set of Policy information.
The policy object does not exist."
Here's GPO gui screenshot: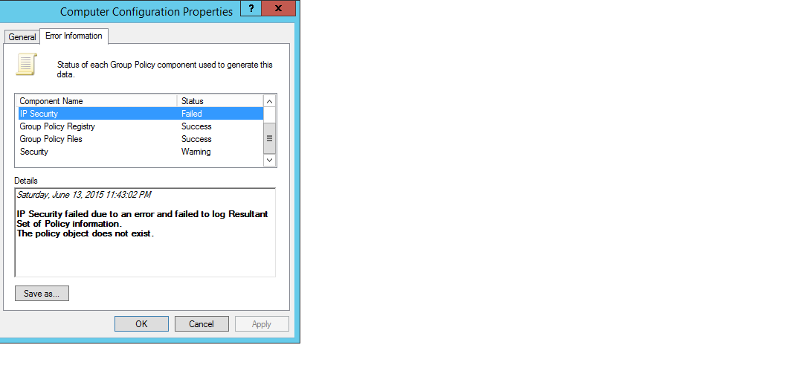 How can I trace which GPO is causing that?
Rsop.msc takes a long time to get resultant as well upon launching it and I think this may be causing that.