I've been asked to look at a server that is configured as a standalone machine.
It is part of a workgroup.
Active Directory is not installed.
Terminal Services does not appear to be installed
It allows more than 2 RDP users
I thought that Server forced you to run as a domain controller or part of a domain or was that just 2003?
I thought that Terminal Services was required to allow more than 2 RDP Users.
Is this Server licensed properly? Is it hacked somehow to allow more RDP Users?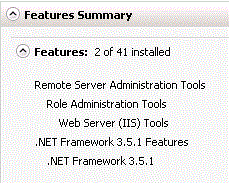 It allows for more than 2