Recently we started our deployment of Microsoft's One Drive for Business (SharePoint Sync client).
For our test group, we've instructed people to install the sync client that's available from their my.sharepoint site:

Unfortunately, some users are encountering the following error when they try to install: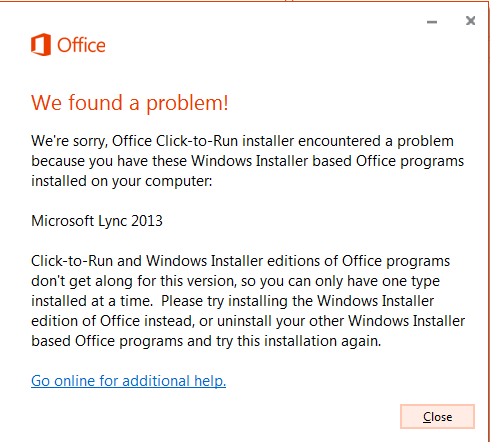 I've submitted a question at the Office 365 forums but so far, haven't received any useful replies.
Any wisdom that can be offered here is appreciated.