I have multiple Server 2008 R2 in our VMWare 5.0 environment. I have been using RDP to manage them for years without any issues.
I have recently added our first two virtual Server 2012 systems to our server farm.
I can RDP to these servers without issue, unless they have been "idle" for a while. Then I get the
"Remote Desktop can't connect to the remote computer for one of these reasons:" error.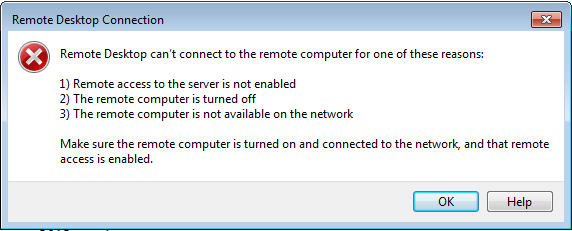 If I open a console session with VCenter and just get a screen up (I don't need to log in), I can then use RDP to connect to these systems.
I have changed the power settings for the NIC to not allow the system to shut it down. However, my experience with Windows 8 settings is this a USER setting, not a SYSTEM setting, so perhaps it is not in effect if no one is logged in?
Any help would be appreciated. Thanks!