Hello,
I have been asked to increase a the number of CPU's on a sever from 4 CPU's to 8 CPU's.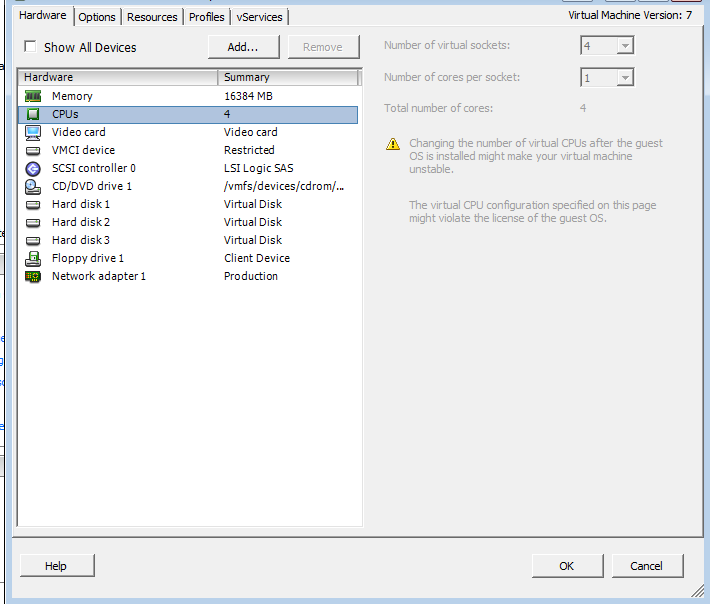 I have been told by a consultant that "You should look at the NUMA boundaries of the host to make sure we don't increase the number of vCPUs to a point where it causes processing to cross this boundary.   You could check if you are familiar with PuTTY. "
There was an article referenced; but, I am not sure how I can apply that knowledge to check for the NUMA (
http://blogs.vmware.com/vsphere/2013/10/does-corespersocket-affect-performance.html
 ).
Can someone explain to me how to check for the NUMA and what it is actually?  Please reference the question;  
https://www.experts-exchange.com/questions/28690744/How-to-add-more-RAM-and-CPU's-to-a-VMware-sserver.html?anchorAnswerId=40838173#a40838173