Hello everyone,
I'm trying to create my first website. I've been working on it for a while and my last hurdle is to get the contact form working correctly. I downloaded an example from
here
but I can't get it to work.
I'm running it through a local server using XAMPP. I was able to get
this
really simple example to work so I think I have that part correct.
To run the form I enter this into the Nav bar of Firefox.

But when I do this here is what I get.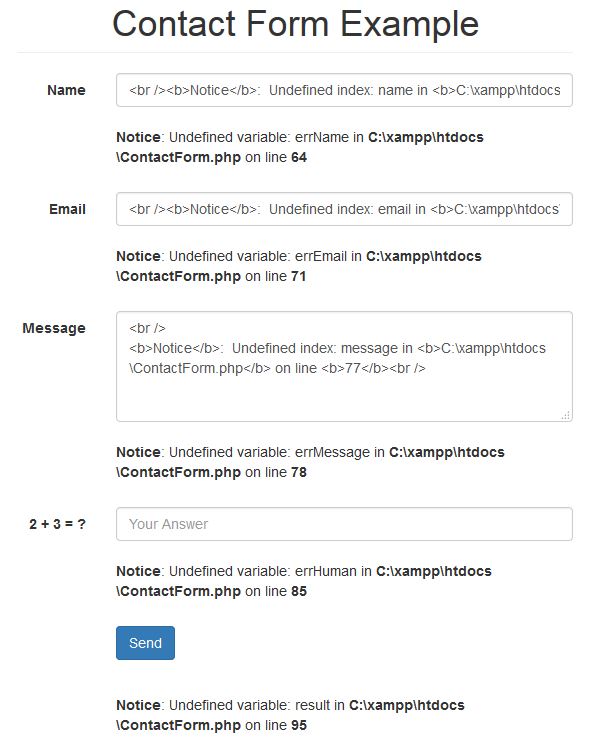 Like I said, this is my first website. I know nothing about PHP or local servers, or anything else for that matter. I've done a ton of googling but I can't seem to get this working. Please help!!!
My ContactForm.php file is attached.
Thanks,
Kyle
ContactForm.php