I am noticing when I run rsop.lmsc I get warning symbols for Computer and  User section.
When I go to "Properties" to see what's going on and click on Computer Properties, I show this first initial message in the tab: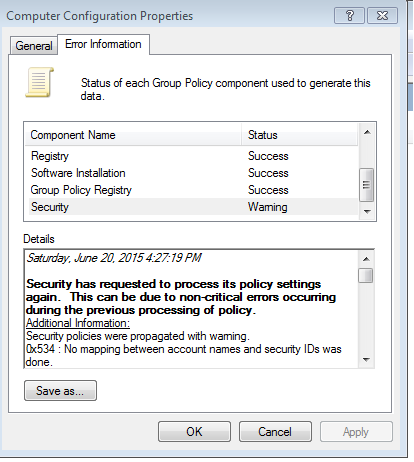 I went further into RSOP.MSC to Computer Configuration\Windows Settings\Security Settings\Local Policies\User Rights Assignment and saw a red X on Log on as a service GPO.

I'm not sure what is causing the error or how to trace from there.
I'm also showing red X's in many other GPOs but there aren't any explanations as to why or how to resolve.