The chairman of our company sends and receives hundreds of emails a day. He is finding it difficult to search through his messages and look for individual responses.
I have been able to configure different views for his Inbox which is making his life a bit easier. He now wants the same thing done on his Sent Items folder.
I have created a view which groups messages by the To address. The problem we encounter is it will display all messages sent only to that one user, sorted by date...then shows messages sent to that person and other staff members. A sample of this view is listed below.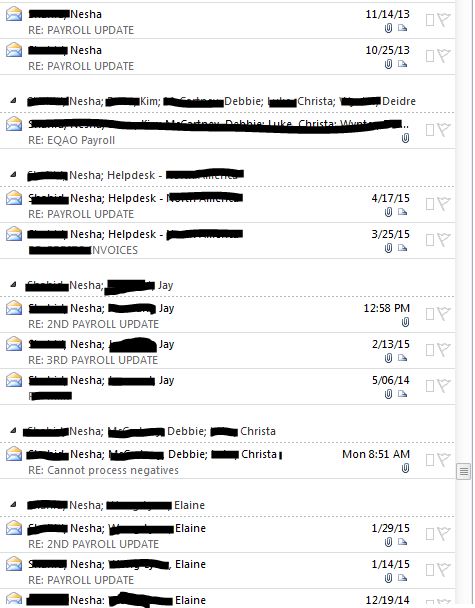 He wants to see ALL messages by date, regardless if they were sent directly to that person or others were copied in.
Is there any way to accomodate this? So far I have been unable to do so.