Windows permissions continue to drive me batty! I have a backup of my Vista system made with Acronis TI2013. I've upgraded the system to WIN7 and now I want to restore files from the backup. I have the same user name on the upgraded system. When I try to access the users folder I get "denied permission":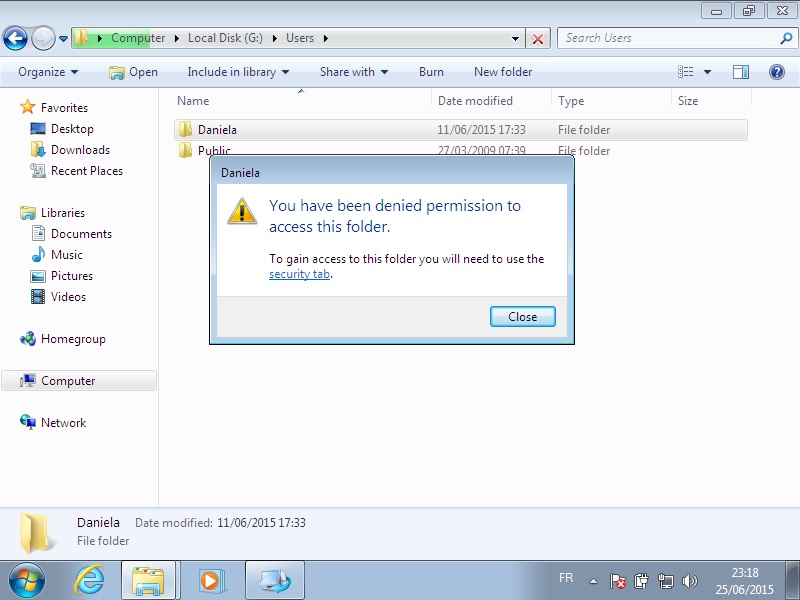 When I click on the
security tab
link as instructed, it shows Administrators with full control -- user Daniela is an Administrator.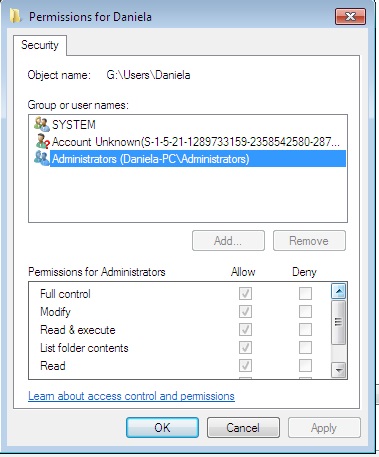 Why can't I access this folder and how do I fix it?