Hello:
We have a Citrix server (Citrix1) that auto creates client printers when a user logs on to that Citrix server. We have 2 other Citrix servers (Citrix2, Citrix3) that are not allowing those local printers to be added. We do have a policy and that prevents the auto-creation of local printers (Please see below):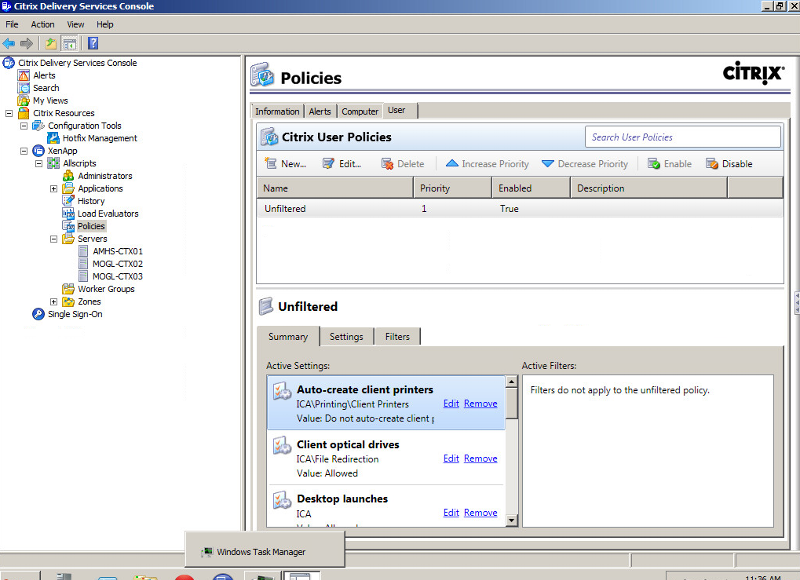 But as I mentioned the Citrix1 server allows it. My question is how can I get the Citrix1 server to stop creating local printers to be available from the Citrix logon session? Just as the other 2 Citrix Servers are preventing it.
One may reference a previous question for some background.
http://www.experts-exchange.com/questions/28690000/Microsoft-Terminal-Server-is-becoming-un-responsive-a-timeout-30000-milliseconds-was-reached.html