Hello everybody,
i have a problem with the previous written components and the following facts:
- Users = 13
- Each user have its own mailbox.
- The users work with public terminal server accounts (each user can access each account)
- in each account is one outlook profile with all mailboxes
I have connected one public mailbox called praxis@ to the outlook profile. This mailbox have the full access to the other mailboxes. So the other mailboxes are now displayed in outlook.
Some Users can open the outlook and some others can't with the following error: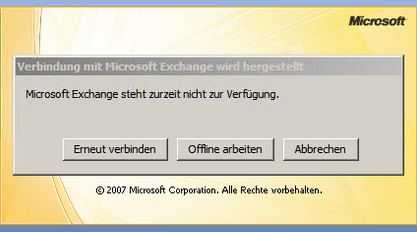 The users witch can connect to the exchange server can't open all mailboxes with the following error:

The connection is established over RPC over HTTPS because it is a Hosted Exchange Server in another datacenter.
My guess is that it is up to the many simultaneous connections, but that is pure speculation.
Would be great if you had any idea what it could be.
Greetings D.Malkmus