Hi,
I have a VMWare server where I created several VMs.
I don't recall why I did, but I just discovered that a couple of Virtual Machine names that I assigned when I created new VMs do not exactly match .vmdk disk file names as seen on the screenshot. What do I need to do so that they all match?
For example, Win71 VM shown on left window pane has the folder name "Backup" in datastore1 and its vmdk name is Backup.vmdk.
I would like the folder name and all associated file names to follow the name "Win71" as the Netbios computer name is "Win71" on the network.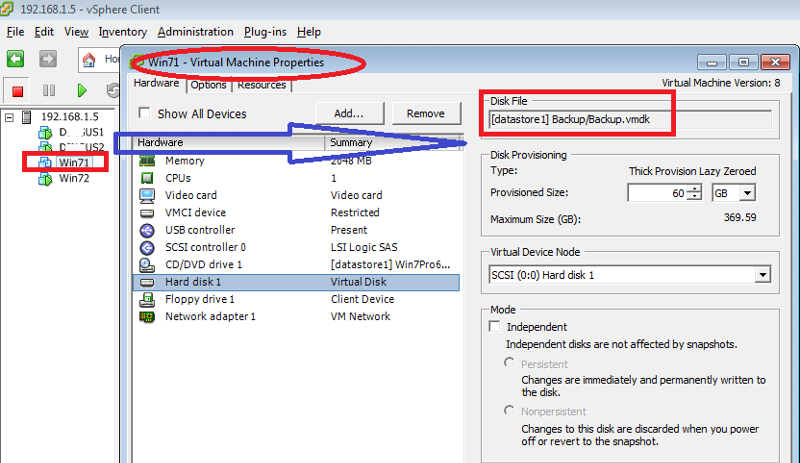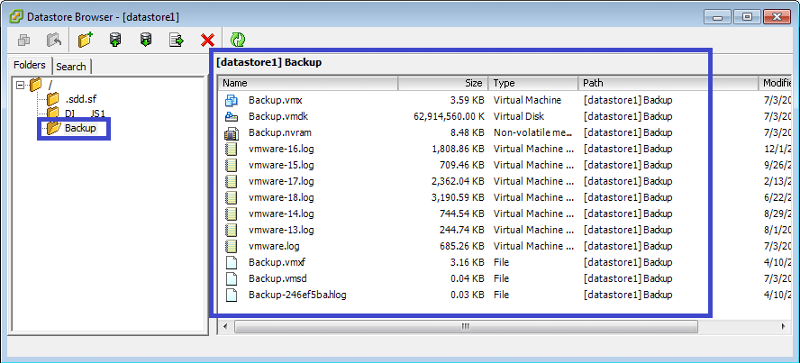 is it possible?