Hi,
I have a VMWare server and I had two virtual machines (SBS2011 with 700GB and windows 7 with 60GB on a datastore1 with 1.08TB Volume (2 x 600GB HD).
Yesterday morning and this morning, SBS2011 VM was shut down and it was complaining about "lack of space on the volume" and it failed to start this morning. So I have to move WIndows 7 VM to datastore2 to free up about 60GB of space in order to start SBS2011 VM. Then I opened the datastore1 and browsed the folder for SBS2011 VM and discovered there are three VMDK files: "D***S1.vmdk"(730GB) , D***S100001.vmdk (177GB) and D***S100001.vmdk (155GB) instead of one vmdk file.
I suspect that these addtional vmdk files have created a shortage in space.
(1) Why are these created and can I delete them?
(2) When looking at VM Edit Setting/Hard disk, it shows the main vmdk file is D***S1-000003.vmdk instead of D***S1.vmdk. Shouldn't D***S1.vmdk with 730GB be the main vmdk file for this VM?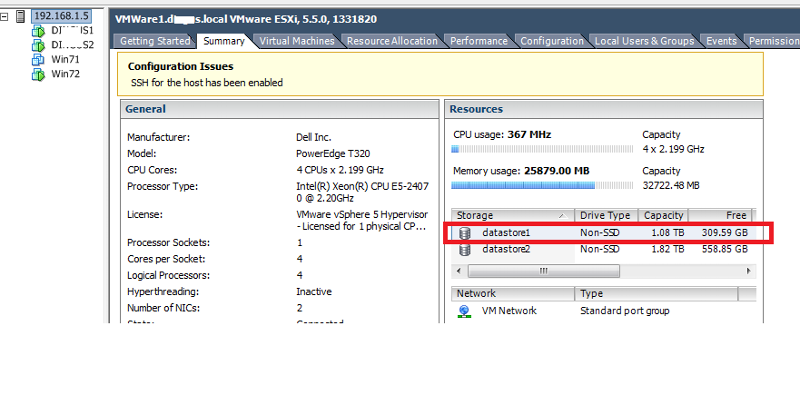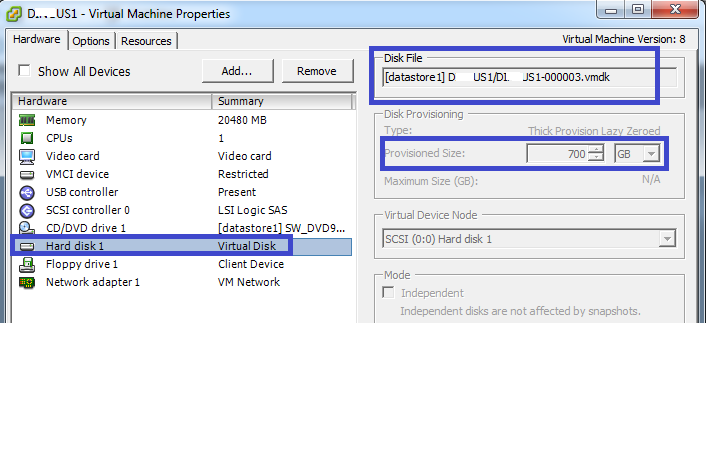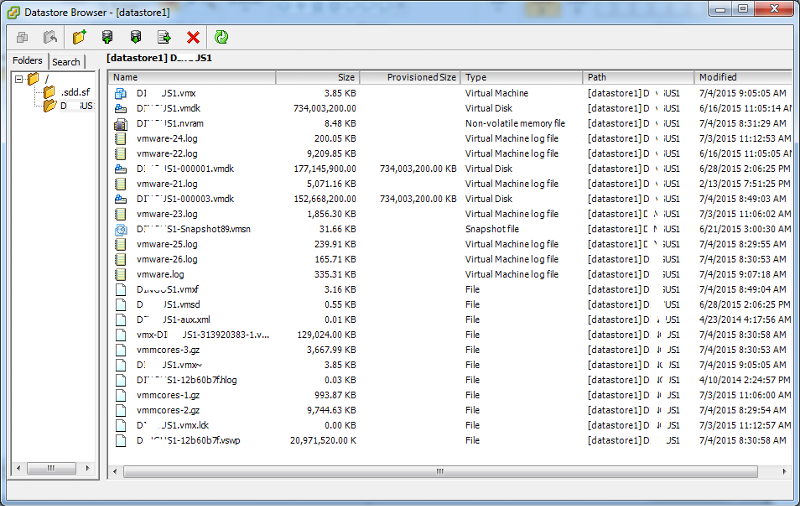 (3) When I look at datastore1 space status, it shows 300GB Free and that is misleading because all these additional vmdk files created within VM folder without me knowing it and I thought that I had 300GB of free space all along.