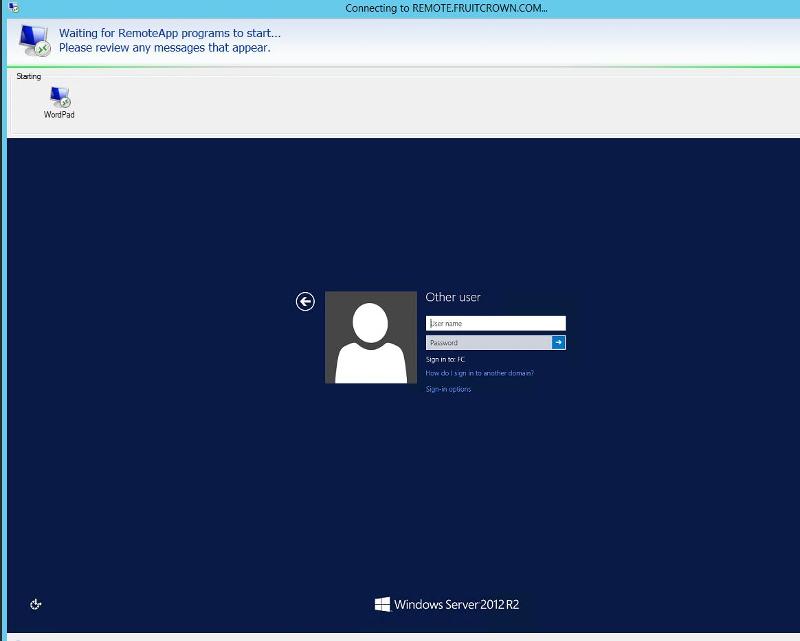 I have a single server RDS 2012 deployment. The server has all roles, RD Web Access, RD Gateway, RD Connection Broker, etc. When I open the web interface and login, I can launch my published apps with no issue. When I configure a computer to connect to the RDWeb feed it connects no problem but I am prompted for credentials. I added the GPO to enable the delegated credentials and it went from giving me just a simple credentials popup to the attached. If I enter the credentials, it works fine. I'm using a Digicert single name cert. I have an identical setup at another client and SSO works fine. No prompt. In the event log of the client, under Application and Service Logs, in the TerminalServices-ClientAct
iveXCore i get the following errors:
RDPClient_DTLS: An error was encountered when transitioning from TsDtlsStateHandshakeComple
te to TsDtlsStateDisconnecting in response to 5 (error code 0x80004005).
RDPClient_SSL: An error was encountered when transitioning from TsSslStateHandshakeInProgr
ess to TsSslStateDisconnecting in response to 9 (error code 0x80004005).
I have looked up both and found little to nothing. Thanks in advance