Running into some issues with various end-users with reports of slowness, meeting scheduling slowness, delays with Outlook rule management, etc. with Outlook and our Exchange 2010 server running on Windows 2008.
I'm running Exchange 2010 (14.03.0235.001) SP3 with update roll-ups 9, 8-v2, 4 that I show to be installed.
I ran performance troubleshooter from the Toolbox and I'm not quite sure it's finding anything.
In Perfmon, I did notice the highest thing would appear to be the RPC Operations/sec, but the troubleshooter didn't find any RPC related issues....?
I've taken a screenshot of perfmon and perhaps someone else could advise if this would be something to be concerned about: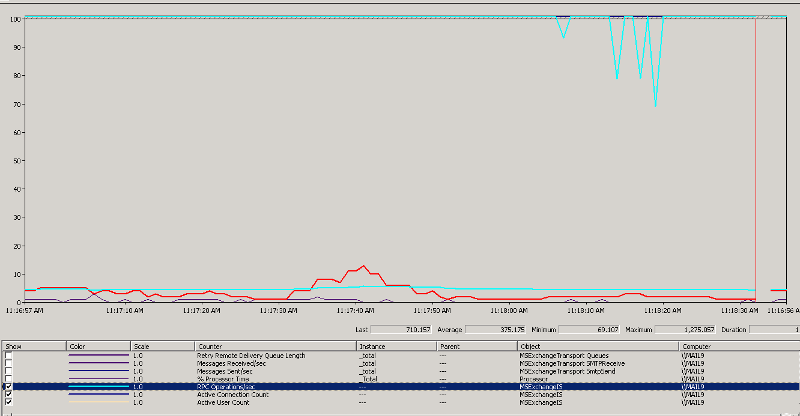 Not sure what else to check beyond Exchange. Am not a IOPS/storage or networking guy.