Hardware: HP Proliant DL320 G5, Controller HP SATA embedded, 2x 2TB Hard Disk in RAID1 Array.
Software: Windows Server 2008 R2, Domain Controller, 2 Partition (C and D)
Hi everybody...
In this Server, one disk was corrupt.... I replaced the disk with a new one (2TB WD PURPLE, the old was a "TB Caviar Green) but after reboot the rebuild don't work automatically, i see on Windows a new separate disk (to format). With the boot HP SATA embedded utility i cannot assign the new disk as disk for the existing RAID but only create a new one. Then I cannot rebuild the array.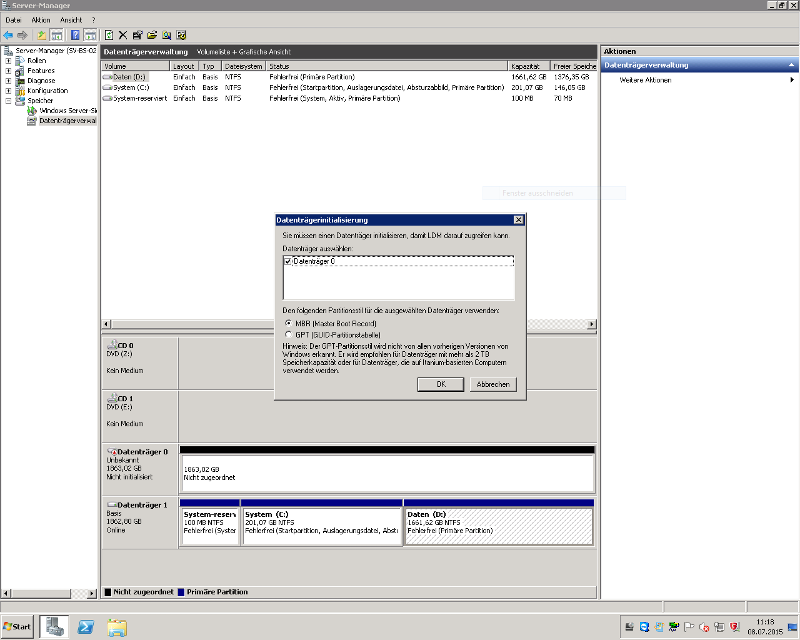 How can I resolve this problem? I make something wrong?