Hi,
I have a pricing spreadsheet which enables you to choose a Month/Year on which to base the pricing (e.g. April 2015/June 2015 etc.).
I have multiple HTML pages on a web server (e.g.  Pricing-Apr15.html, Pricing-June.html).
I want the user to pull down a month (e.g. April/May/June etc.) and then for the pricing sheet to pull the pricing data from the relevent HTML file on the webserver.
I don't see any way to make the Connection String dynamic in the Connection Properties (see screenshot, attached).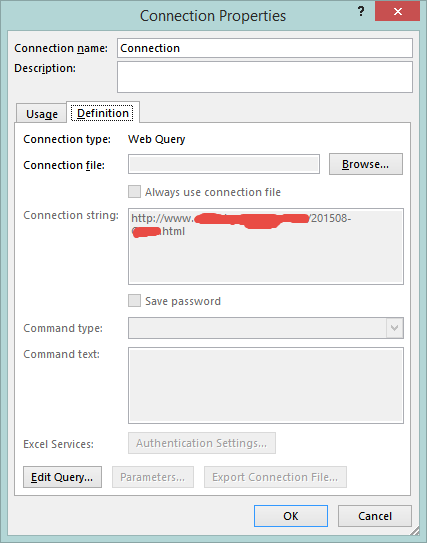 Help!
Thanks :)