Hello:
When ever this user logs off this specific PC, a BCOD comes up. Win32k.sys Page_Fault_In_NonPaged area. I do not see this problem on other PC's. I have run virus scan (Forticlient & HitMan Pro) and that did not stop it. I have to see if the problem happens when any other user logs off of the same PC. But any ideas?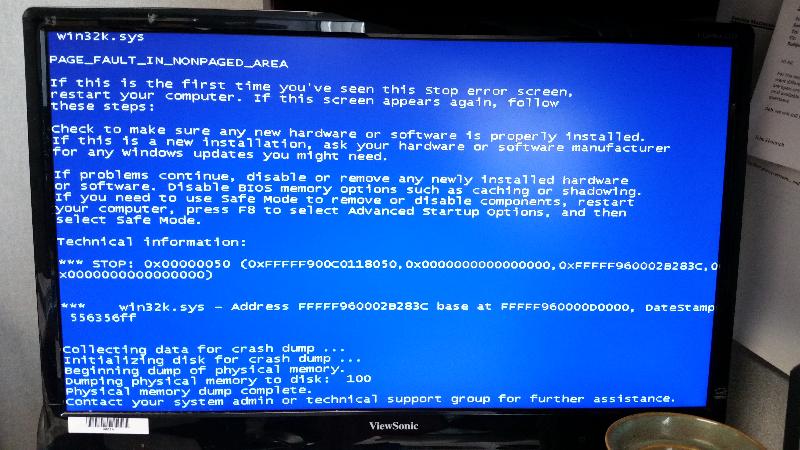 Windows 7 Professional - 64 bit, 12 GB RAM.
The users is an administrator on the PC.
The PC requires a restart and then the PC is fine. If the users locks the PC in the evening there is not problem. It is only when the user initiates a log off.