Hello,
Is there a way to "Record" a macro in Outlook (2010) as is possible in Excel & Word?
Since I don't know VBA, I've always used the Macro Recorder in Excel & Word but apparently Outlook does not include a Macro Recorder, or at least I can't find one.
The macro I'm after is for pasting content-only from the clipboard. Doing it with the mouse requires two steps (R Click > Keep Text Only).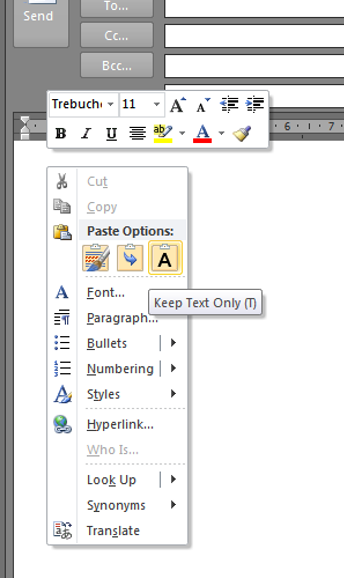 Could someone post the VBA code for doing that?
By the way, a similar function is present as "Paste Value" in Excel and "Paste and Keep Text Only" in Word and each has a built-in icon which can be added to the Quick Access Toolbar (QAT). However, the closest shortcut I can find for the Outlook QAT is one called "Paste" but it requires two clicks, hence my request for the code.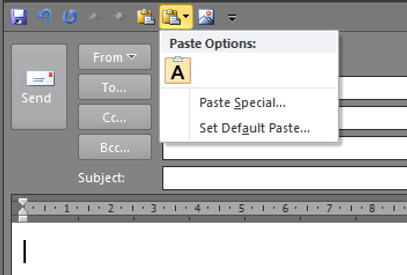 I just got some awesome EE instructions in an
associated thread
re how to create a shortcut icon and add it to the QAT once the macro is in place, however I obviously need to create the macro first.
By the way, here is a screenshot of where I assume the code should be posted once I have it: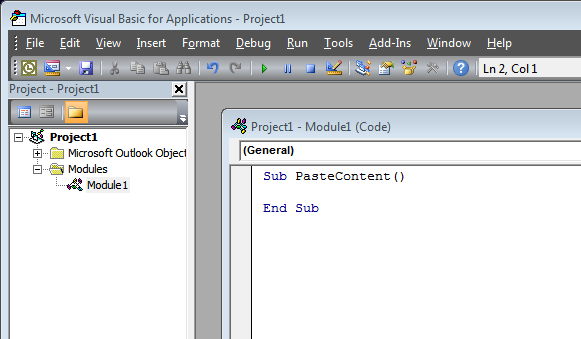 Is that the right location?
Thanks