I have been working with the named ranges in my project with no issues, but suddenly I have an error that I can't resolve.
I am hoping that someone can help me identify where the issue is.
The error snippy is attached as well as the project.
The named ranges code is on Net Rate sheets 1 & 2 - they are the same, but for different sheets.
I have only recently added "Ground Deferred" "GR_DEF" & "Ground CA" "GR_CA"
I tried different naming conventions - removing the underscore and such, but still get the error.
The other named range is on hidden sheet NAMED RANGES. It is the only one seeming to be still working correctly.
The project is run by clicking Re-rate button on Enter Data sheet.
ALMOST completed this project and now stuck!!
Can anyone help please????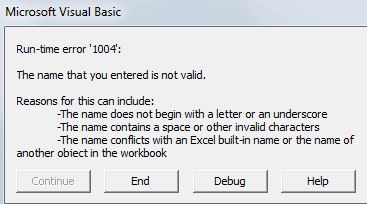 Rerate-v5.3-sample.xlsm