Hello Experts Exchange. I need to create a Web Service in VB to download files in jpg, or png, or pdf format from a database for my web application. I have the insert part working via web services but I'm having problem with the download part.
Attached there is a screenshot of the table that I'm currently using.
I hope to hear from you soon.
Re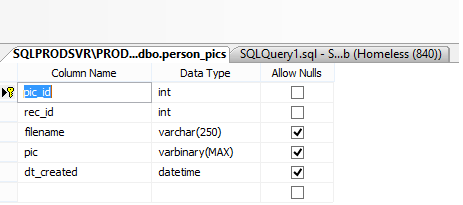 Regards.