Hi,
I have a network where they are about 10 computers (laptops & dekstops) with  Windows 2012 Server running Hyper-V where I have 4 virtual machines (SBS2011/DC, Two W2008 Servers).
When I ping APP1 VM or TS1 VM from SBS2011 VM, as seen on the screenshot, time delay is apparent.
I get the same result when I ping any of the VMs from HyperV as well.
When I ping from one of user's workstation PCs (not virtual machines), the result is the same.
Do you know what could be causing this delay?
On my own/separate network, when I ping any computer, times shows <1ms consistently.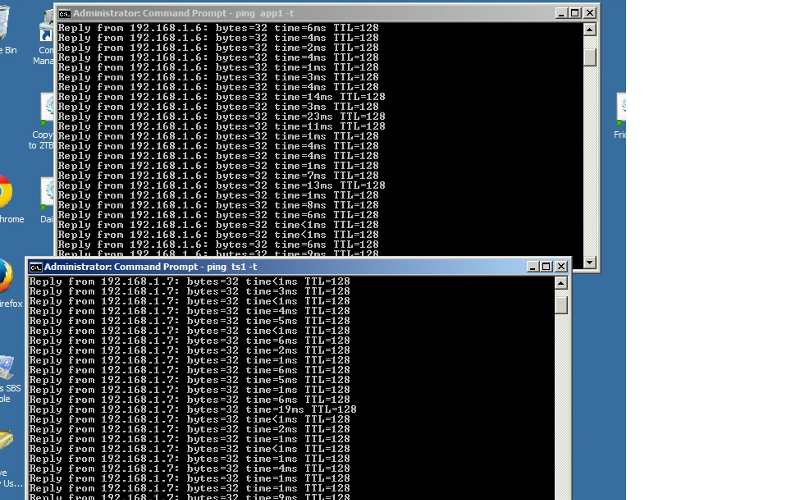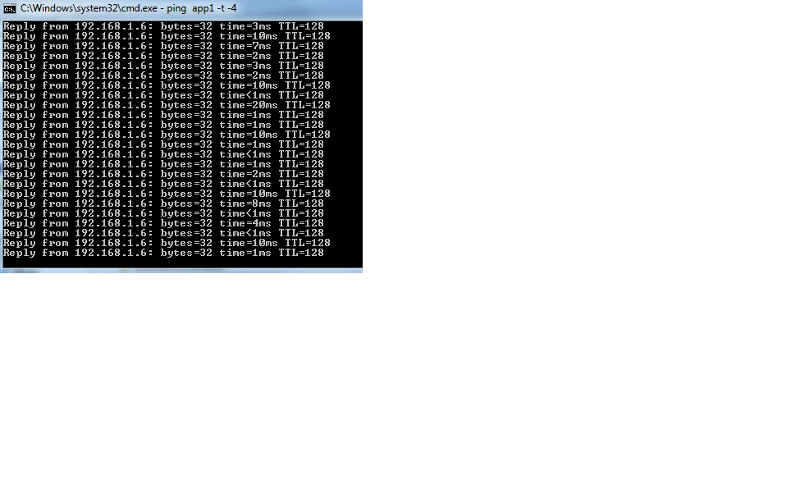 Thanks.