Hi Experts I need help with a SQL Server 2008 query.
Below is a sample of my Table. It only has two colums. Below that I have placed a sample of what I want my query to return.
Please show me how to write that query or queries to gain the final result. Thank you very much in advance.
Original table: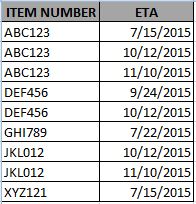 What I want the query to return:

Thank you very much in advance,
mrotor