Hi,
I am trying to install Wordpress into a folder / directory on my website, which is hosted by Digital Ocean (droplet).
Considering Digital Oceans accounts are self managed VPSs i am not getting much luck with help from their support, which is understandable.
The main parent website (custom php) is working fine, however when i try to install the Wordpress into the /blog directory i get to the installation page, it seems that none of the wordpress assets (css, js, etc...) are loading, because the installation is trying to run on http instead of https.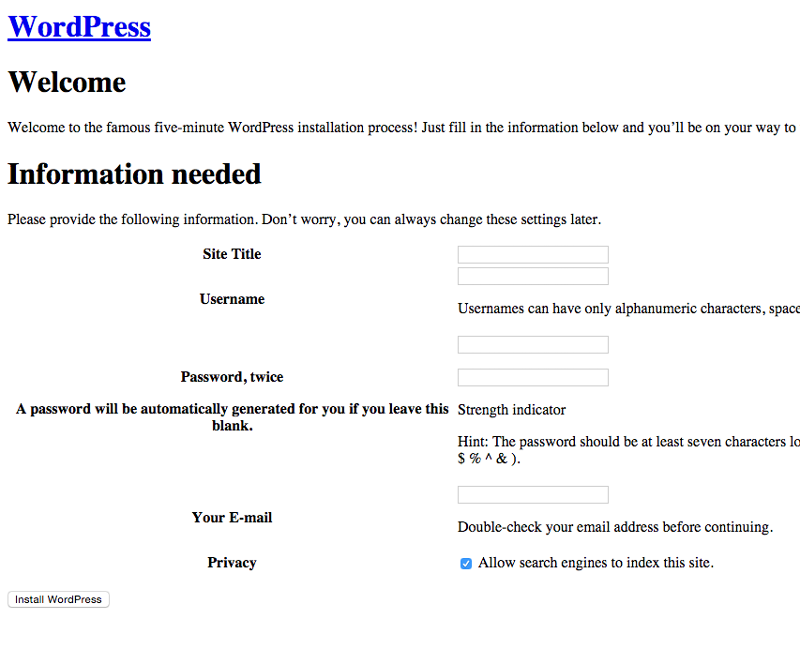 As you can see none of the assets are loading, so the same applies when you land on the blog home page AFTER you complete the installation steps...
Also, it is important to point out that i can't install any plugins to help, because if i try go to the admin login after the installation, i get looped back to the installation page because of the https issue.
Can anyone offer any advice, thanks in advance for your help.