We've just migrated our WAN from a two external IP system using VPN's across two states, to a single external IP with multiple subnets on a WAN over . Our head office has an AD and Exchange server of 192.168.0.10 and has OWA working externally.
Our other office on another subnet has a mirrored AD and Exchange server of 192.168.1.10. They used to have a completely separate public IP address and URL to access their OWA and all was good.
Now we have only 1 public IP address, I want any user to be able to connect to the OWA no matter where their mail server is physically located. However when a user tries to connect they get this error.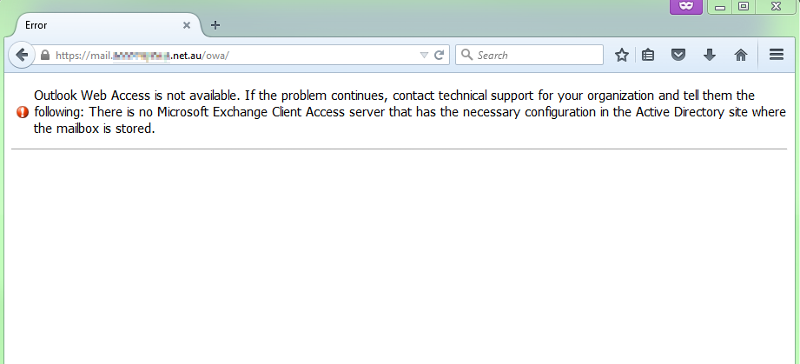 I've removed the External URL from the remote server, but still nothing works. I've restarted IIS multiple times too and the servers appear to have the same settings as they are mirrored settings.
These are my settings from the two servers.
Western Australia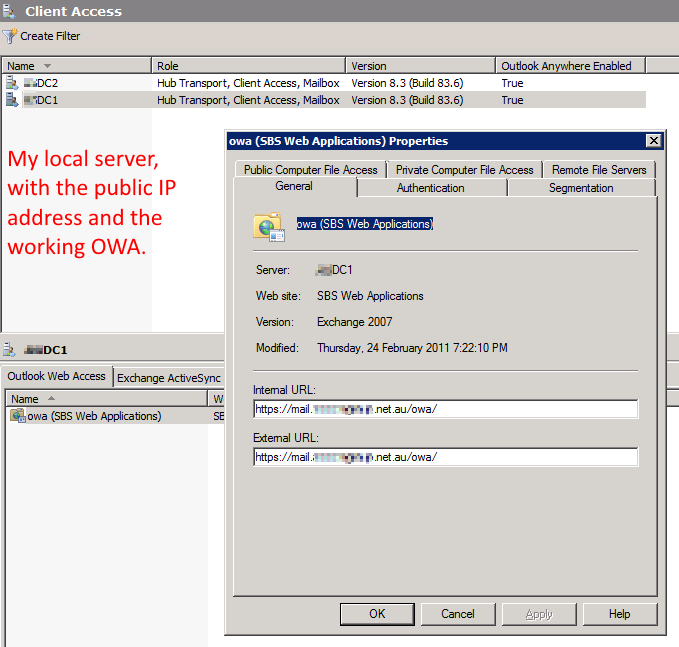 South Australia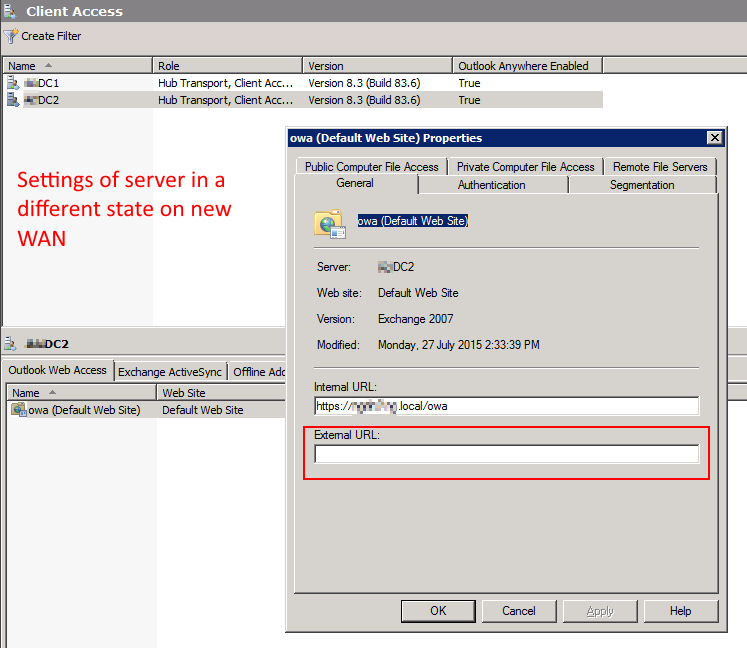 What am I missing?
TYIA