We have a ShoreTel phone system which is currently working with IP230 model phones. The ShoreTel server and the DHCP server are virtual machines running on VMWare 5.5. Everything related to the phone system is connected using Netgear FS728TP switches.
I recently tried to add some IP480 series phones to the system without success. The new phones will not pick up an IP address from the DHCP server. I will be adding more of these phones in the near future and I do not want to have to manually configure each one and manually track IP addresses. If I manually configure them they work fine.
I looked on line and found several references to similar issues being resolved by tagging the VLAN on the Netgear switches. I tried assigning all the ports on the switch the ShoreTel appliances, DHCP server and ShoreTel server are connected to without success. I changed the PVID for all the used ports to the VLan ID on the Netgear switch and configured VMWare to use the same VLanID.
Once I was done the IP230 phones could still get an IP address but the IP480 series still failed. I tried connecting a computer and it pulled in an IP address as well.
I have included screen shots of the configuration pages for the Netgear switch and VMWare.
Ports 1-6 on the switch are reserved for the appliances. Ports 21-24 are connected to the VMWare servers. The rest of the ports are used for phones. There are additional switches but I just used this switch for testing since everything is plugged into this switch.
Can anyone see what I have missed?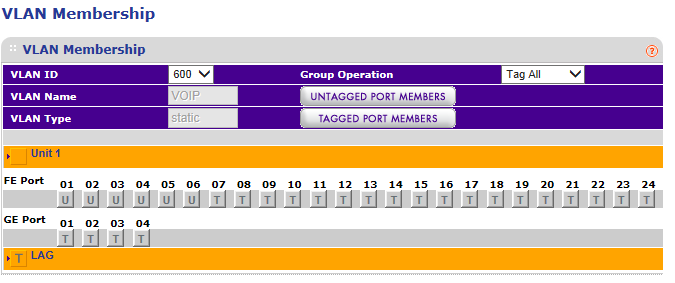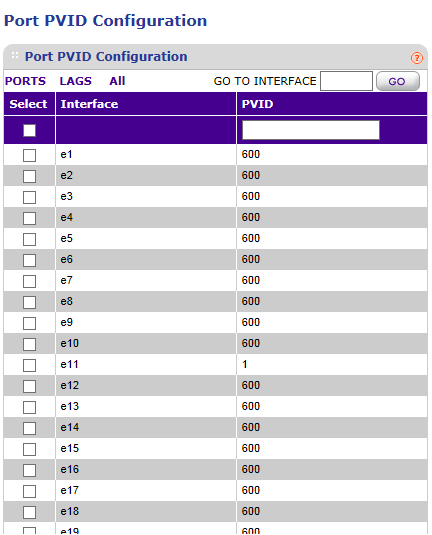 ]