I already know the solution, I just don't know how to implement it.
I can find tons of hits on Google about late binding: just declare my variables as Objects, and then use GetObject or CreateObject.
That's easy to do for Excel objects from within Word. But how do I do that for Excel objects from within Excel? The VBE won't let you uncheck the Excel library from within Excel, even in a brand-new, empty workbook!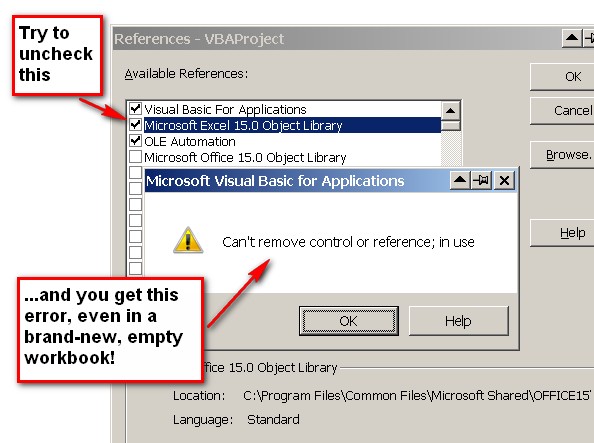 NOTE: this is happening to me from Excel 2013.