Hello:
I am preparing to work with HP support regarding an installation of a Service Pack on our HP ProLiant Gen8 ESXi host. We have Vmware 5.5 Update 2 installed on this host. We also have local storage on this host with Virtual Servers being accessed from the local storage.
I was asked to make sure that no nic teaming is enabled/configured on the ESXi host. I am pretty sure it is not; but, I want to be positive.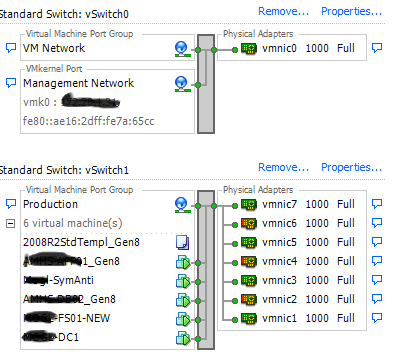 If you click on the properties of the Virtual Switch on the "Production" network, then select the 'Nic Teaming' tab, as shown below: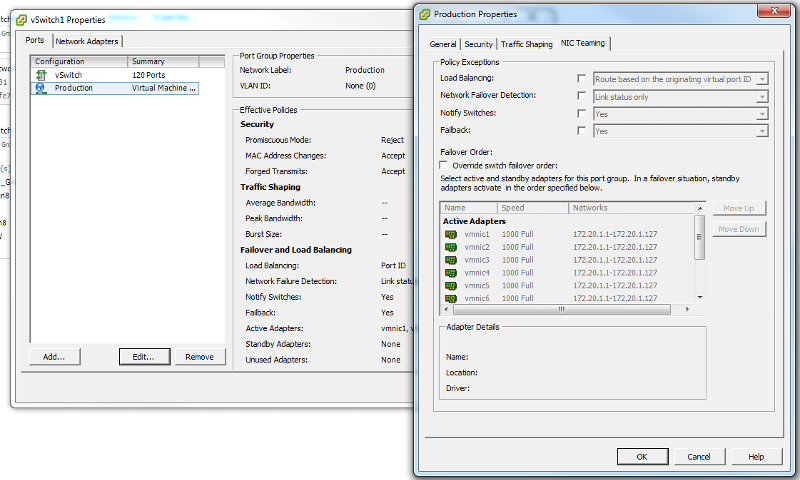 I do not think any nic teaming is setup for this ESXi host. Even the other virtual switch only has 1 nic card on there anyway; hence, for sure there is no teaming going on there. Can anyone else confirm or perhaps explain how I may tell another way?