Hello,
For my client's site they require a donation form to popup in a modal window. The donation form will accept payments using Paypal. The form needs to have two options.
The first option is to have a dropdown menu where the visitor can choose a pre-specified amount to donate. For example they can choose $20, $30, $40 etc...
The second is the ability to choose which day of the month to make monthly recurring donations.
The visitor should then be able to link to paypal and have their monthly donation processed.
I have the areas setup, however when the Donation button is clicked, I get a message saying to "Please enter the amount you wish to donate and try again."
So it looks like the donate button is not recognizing the amount chosen in the dropdown menu's donation amount.
The test development site is
http://eradicatepoverty.net/indexGallery.html
. Click the donate button on the menu and it will automatically scroll down to a section called How Can You Help. Click the second option that says Donate for Kitchen.
It brings up a modal window with the information.
I have included a screenshot for reference.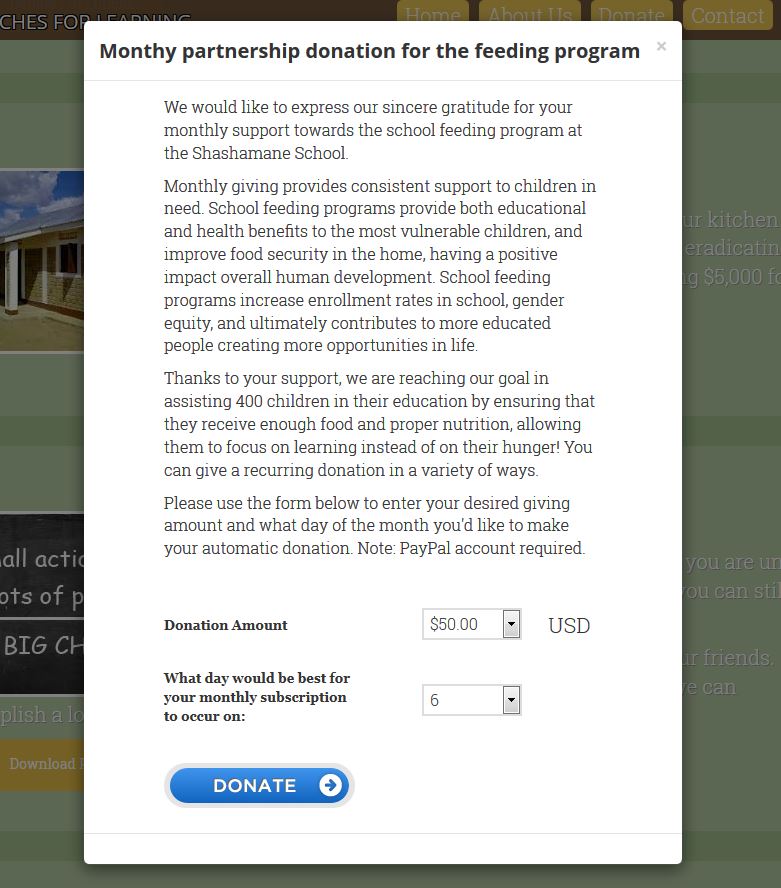 Any help would be greatly appreciated.
Thank you,
Tia