Hi,
Caveat: I realize that "Project" may not be the correct term to use per the below...please feel free to correct this Java newbie! :)
In the screenshot below, I want to change the java project on which I'm working from MIT Assignment 1 to Hello Pluto. But, when I click on "Hello Pluto", the MIT Assignment 1 remains on the screen. How do I change?
Also, how do I create an entirely new project? I tried doing SAVE AS on MIT Assignment 1, but it did not seem to create a new project.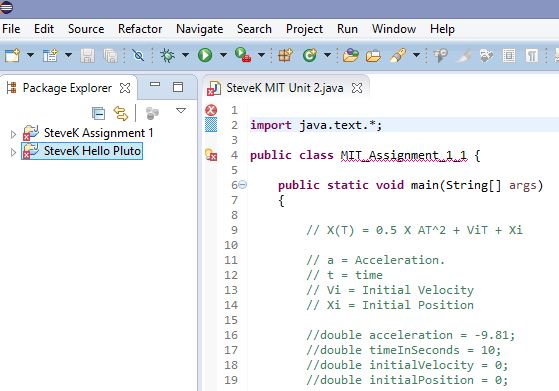 Thanks,
Steve