I need to install a driver for Dell's 2150cdn printer on a network. I went to Dell's site to find the driver.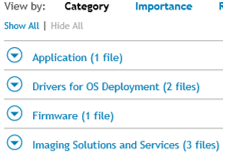 So I expand the "Application" and "Drivers for OS Deployment" categories: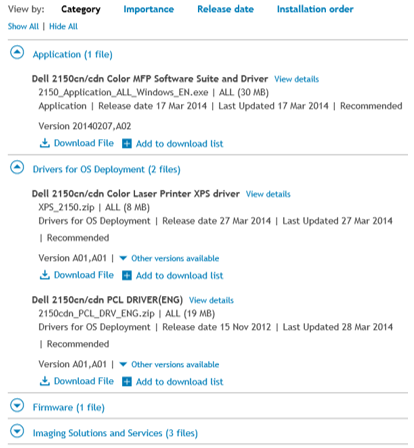 Now I'm confused. I seem to have 3 different choices for drivers.
Which do I use?
What are the differences between these 3?
What the heck is an XPS driver?
The item under "Application" is also a driver, so shouldn't it be listed under "Drivers for OS Deployment" instead? Why is Dell listing it as an "Application"?
P.S. This is the first time I'm trying to embed images. It doesn't look like it worked (at least from my end). If so I've also attached screenshots of the two images I tried to embed.
DellPrinterDrivers.docx