Hi,
I have an ASP.NET application developed in Visual Studio 2005. Because the project is called "Sistema", all .APSX pages have the top
<%@ Page Language="vb" AutoEventWireup="false" CodeBehind="Default.aspx.v
b" Inherits="
Sistema
._Default" %>.
When It was in a physical path of an IIS application, works ok. But, I need to move it to a subfolder in the physical path of other IIS application, and I can not create a new IIS application pointing to the new folder.
Then, see below what I did:
- I have an IIS application called "ehst" with the physical path in "C:\EHS" and URL equal "
http://localhost/ehst
";
- I created the subfolder "C:\EHST\TEST" and copied all folders annd files of the old IIS aplication.
- In Internet Explorer, I use the URL "
http://localhost/ehst/test
".
But the following error occurs: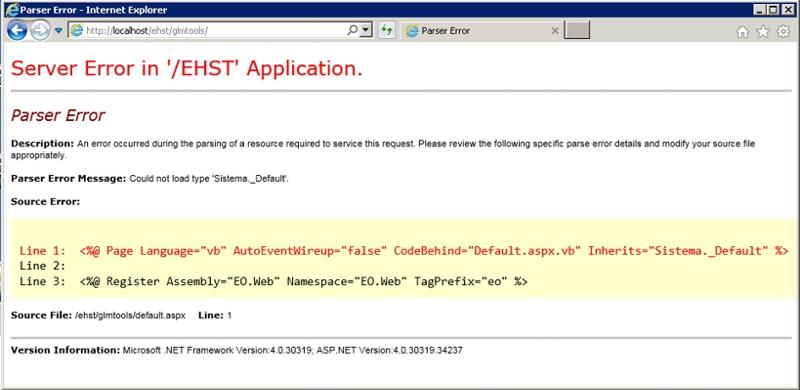 Am I doing something wrong? Is not possible call a webpage if it is not set in an IIS application?
Thanks in advance,
Marcelo Camarate