I truly regret having to surrender Office2003, correctly figuring that all the actions I could do quickly and easily would become substantially more difficult and obtuse using the latest versions of MSOffice. Outlook is no exception.
In 2003, I could enter a search term for a folder and Outlook would seek it out in any part of the folder's emails.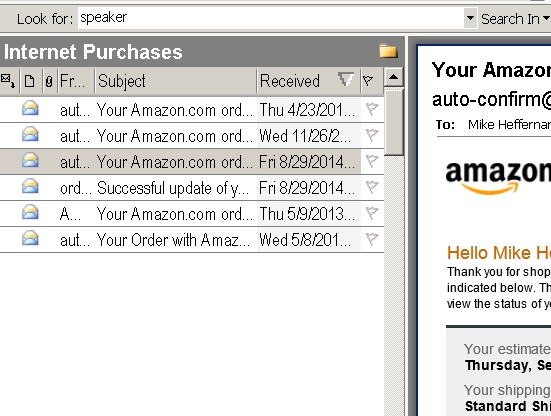 . Real quick, real easy.
But not any more, not with 2013. Even using this nonsense menu,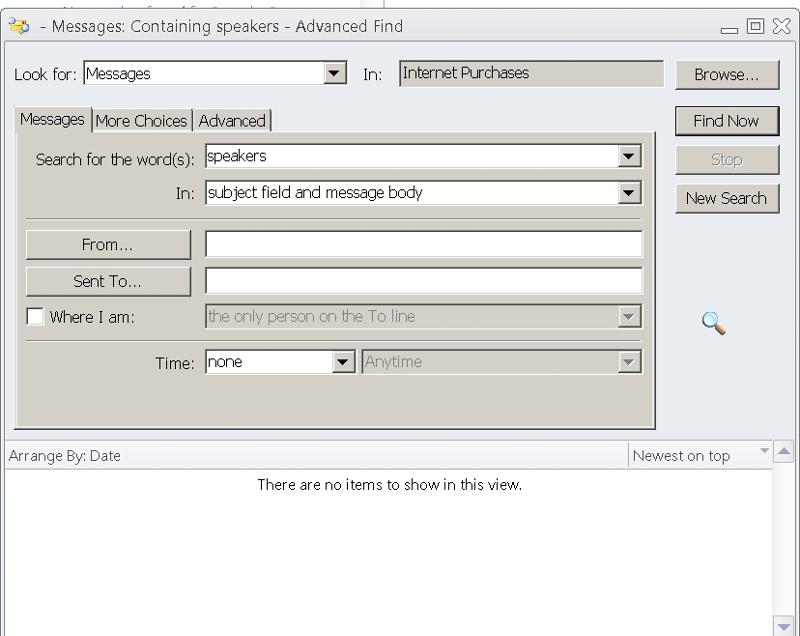 results in no results....of the same emails. No amount of endless tinkering with this asinine menu returns any results with the search term in it...which I know is *clearly* present in a number of those emails.
Is there a way (3rd party s/w maybe) of returning Office 2013 to 2003 menu and functional level? I use the folder search frequently and am not happy to have to go back to the stone age practice of manually searching thru emails.
Is there a way to get this idiotic 2013 search function to even work?
Thank you.
Mike