While attempting to install a website (IIS) I cannot seem to get beyond this screen indicating that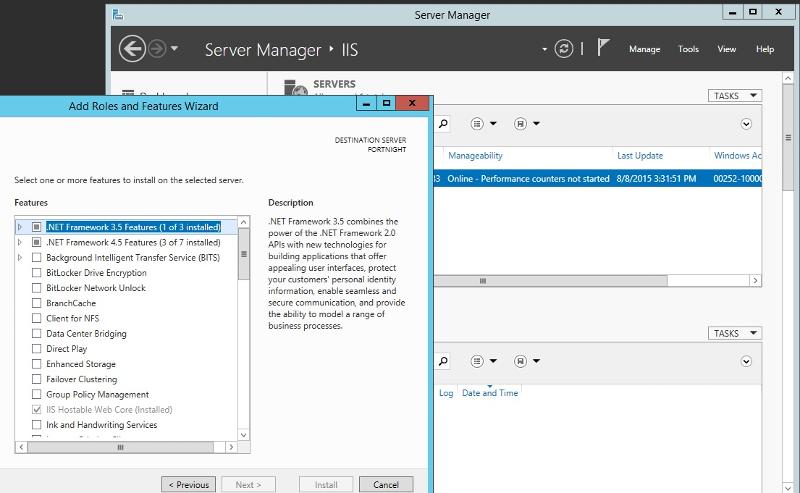 Network framework 3.5 features 2 and 3 need to be installed because I cannot click the NEXT to continue. Do they need to be installed to continue.
There are other more direct ways to set up a website here but I want to be sure that this does not indicate some big problem before I continue.
I started here:
Server Manager > IIS
Select a server from the server pool
Then NEXT File and Storage Services (2 of 12 installed)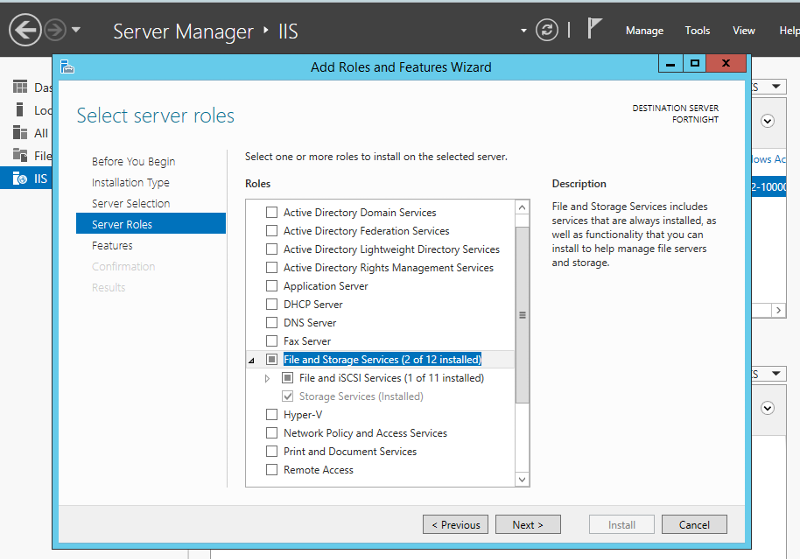 Is this a problem and if so, how or where do I find the rest of the .NET Features to install?
Installed is Windows 2012 R2 Server with ColdFusion 11 and SQL Server 2008 R2. Windows Update indicates all updates are installed, including optional updates.