I have a SQL job that runs every night at 10PM. It has three tasks. The first task runs a query against my Canada db populating a table called ToolsOnRent with Canada tools with a status of R.
The second task does the same thing for US.
The third task validates.
When the job ran on 8-11-15, it failed after the 1st task. So i re-ran the job after receiving the failure email. The job ran successfully.
However, when I got into the office this morning, i noticed that Canada rows were duplicated for any tools that has a Rent status on 8-11-15.
Below is a screenshot. I just chose a couple of the serial numbers i knew belong to tools that were rented by a Canadian store. The Canadian store numbers all begin with 07. The embedded screenshot also shows how the table is structured.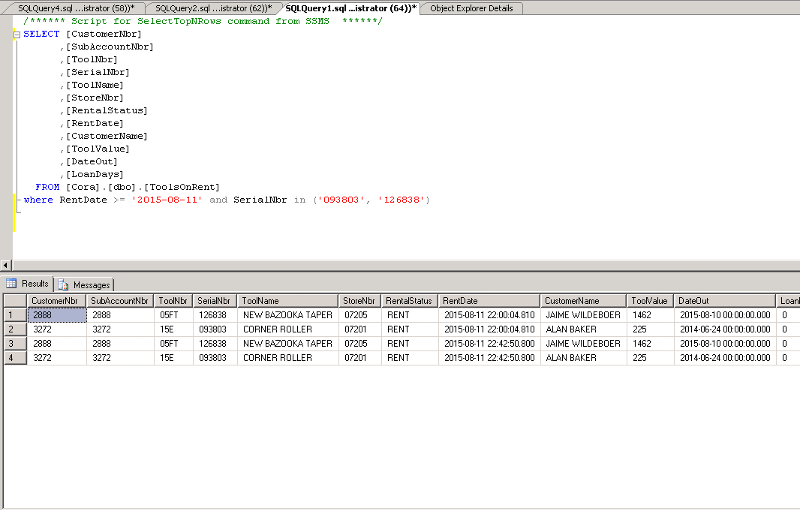 How do I delete all of the duplicated rows for just the Canadian stores that begin with 07 for 8-11-15?