Hello,
We have an application that works fine, but then when the program opens up a message box, it freezes in Citrix and sometimes takes up to 3 minutes before I get the screen back.
We tried the application locally and there are no issues, so we know it is a Citrix issue.
In the citrix policy we have done the following: (see attachment).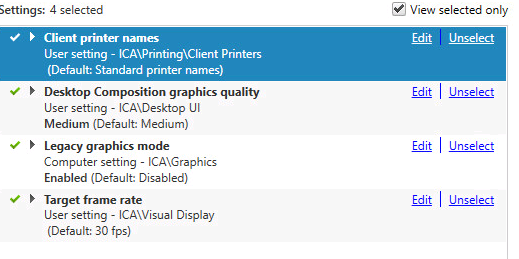 Could anyone help us with the setting that would fix this?? We are using Windows Server 2012r2.
Here is the screenshot of the program with the message box sitting with a waiting status: