Hey Guys,
I have very basic knowledge of scripting but I am trying to learn and I find it difficult but interesting at the same time. I'm a junior admin and sometimes get assigned tasks where I don't even know where to start so I appreciate your patience.
Anyways I have a WMI Query that works when I plug it into a GPO WMI Filter through the GUI (shown here):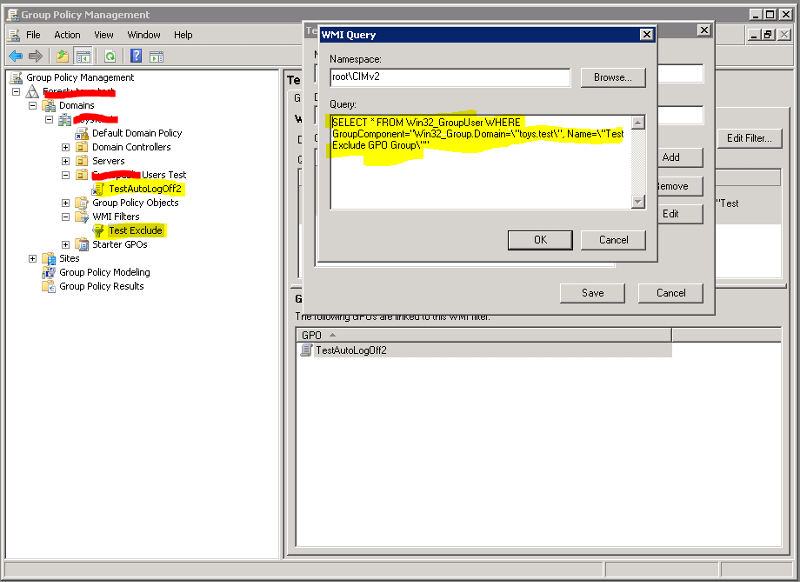 What this
Test Exclude
filter does is exclude a specific AD group from having the
TestAutoLogOff2
GPO from being applied to them in the
User's Test
OU.
Creating this WMI filter was easy enough through GUI but my dilemma is how can I use PowerShell to create this WMI filter. My goal is to create a PS1 script that I will be able to use globally throughout all our test, dev, and prod environments.
I would greatly appreciate any insight. Thanks.