People,
Can anyone please let me know what do I need to do to activate mailbox DB in another DAG node ?
I've tried to Activate it through ECP but it still failed as below: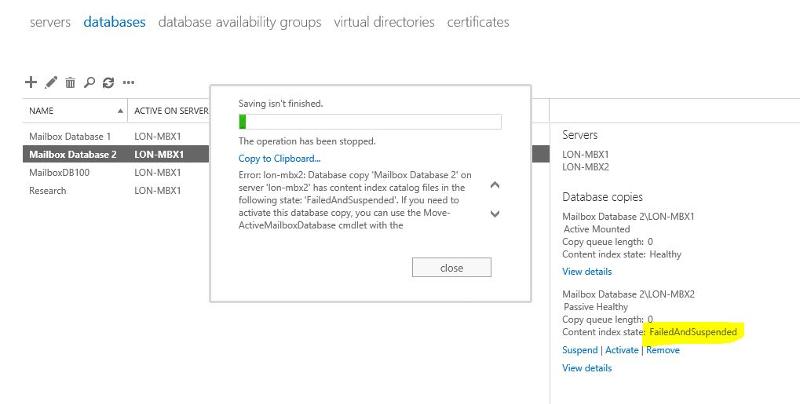 I already deleted the index GUID folder in the Mailbox DB folder (on both nodes Active/Passive) and then restart the Exchange search services. But still it is failed as above.