We are troubleshooting a performance issue on a 3 tier web application, which is on Websphere application server V7 and Oracle R11. The performance (system slowness and eventually cannot login) is reported in month end, usually around 10 - 11AM.
From the SQL ordered by Elapsed Time in AWR reports, we do see SQLs with significant long execution time. BTW, the database server is a 8 core AIX server.
We are asking both application developers and DBA to check why these SQL took such long time and anything from application and infrastructure perspective can be optimized. But the response is slow.
The complete AWR reports are attached. Welcome any deeper analysis and comments on potential causes and further items to check.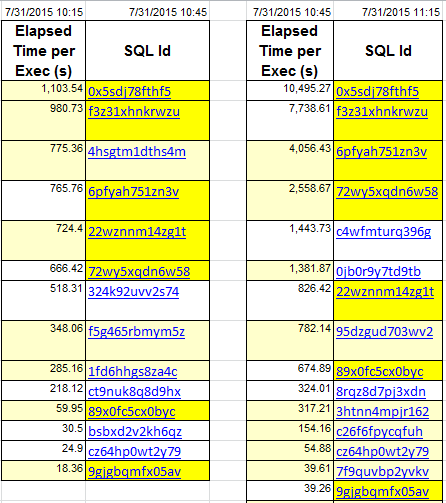 awr-20150731-1100.html
awr-20150731-1030.html