Hi Guys,
Have an issue for a particular laptop when trying to load a task sequence image. The funny thing is we have imaged this notebook before and nothing has changed. The imaging process works for other laptops, just not this model.
here is the error when trying to load: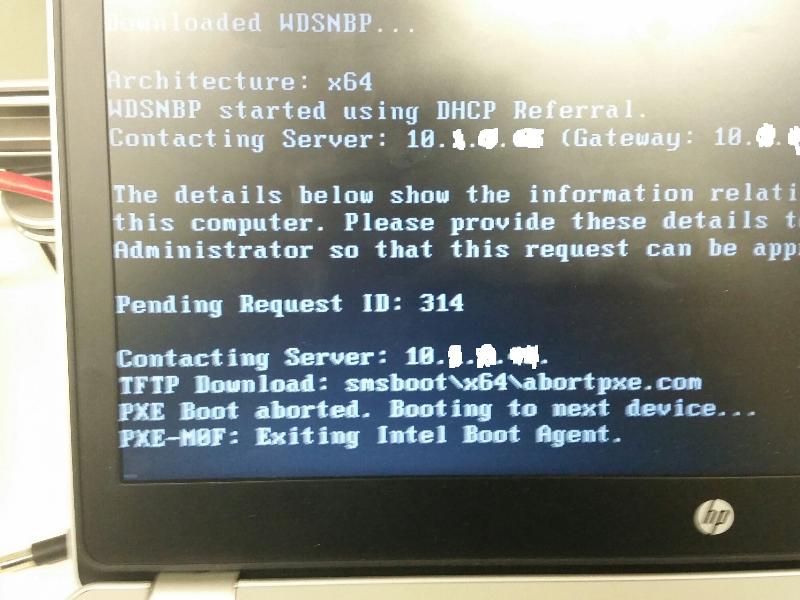 Any assistance would be much appreciated.
Cheers