Question: How can I start a macro for ZIpCode field to run MsgBox "Hello World!"?
I will do more work after we are able to get the macro in place. Now, when the value of zip code changes, for now, it will message "Hello World."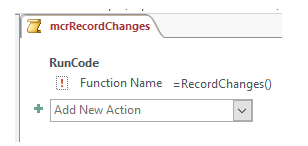 I need help working with the lower part by making the correct selections etc. to make the macro functional.