Hi
I'm trying to upload a CSV file inside an EXCEL just by doing sort of a drag and drop action.
I would drag the csv file in a TextBox inside an Excel file and it would automatically convert text to column in the excel flle as TEXT format.
The thing is that in the CSV file, i can get values like: 0001 for example. when it will be transferred in the excel file, it still need to show
0001
.
This is the excel file with drop box: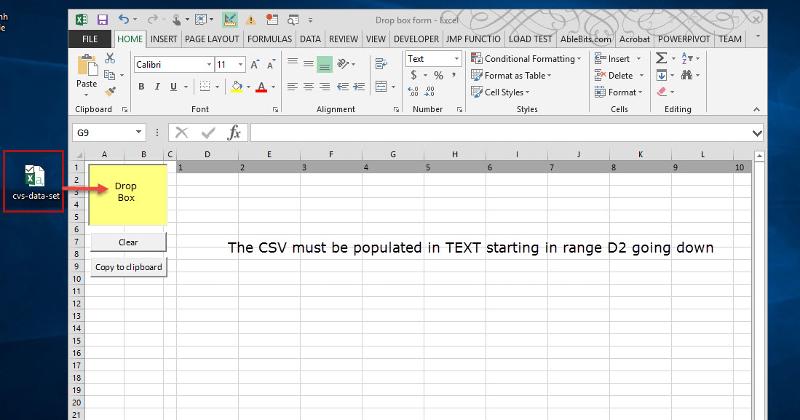 Once dragged in, the result would be:

Is that possible to do? the csv file can get multiple rows also.
How can i do that?
I'm joining the 2 files in attachment.
Thanks for your help.
cvs-data-set.csv
Drop-box-form.xlsm