SQL 2008 R2 SP3 installed on Server 2008 R2
Only one database is being hosted from this server and it's stored on D:\
C:\ is filling up and we determined the following two files are the cause:
Performance_Metrics.mdf
tempdb.mdf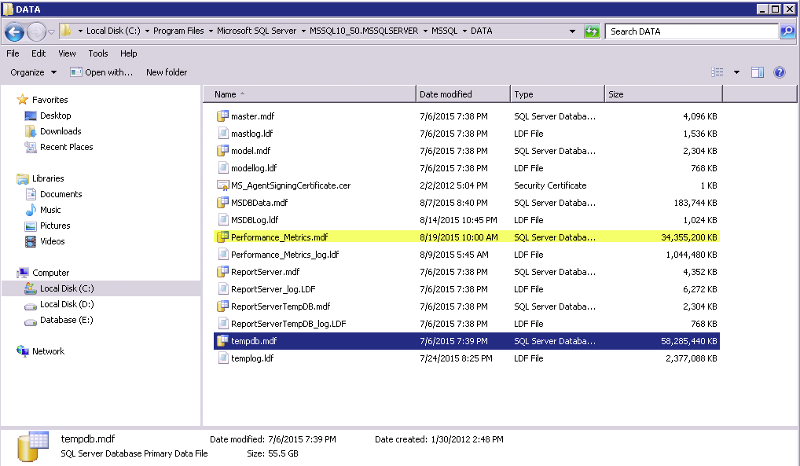 We don't have a dba so I need the experts support.
Question 1: I assume performance monitor is enabled somewhere? Can this be disabled and Performance_Metrics.mdf be purged?
Question 2: tempdb.mdf hasn't been written to in weeks. What's up with that, and why is it taking up so much space? Can it be purged?
Thanks!!