I have 2 tables. tblGrid and tblPartsMemberPlays. (See attached)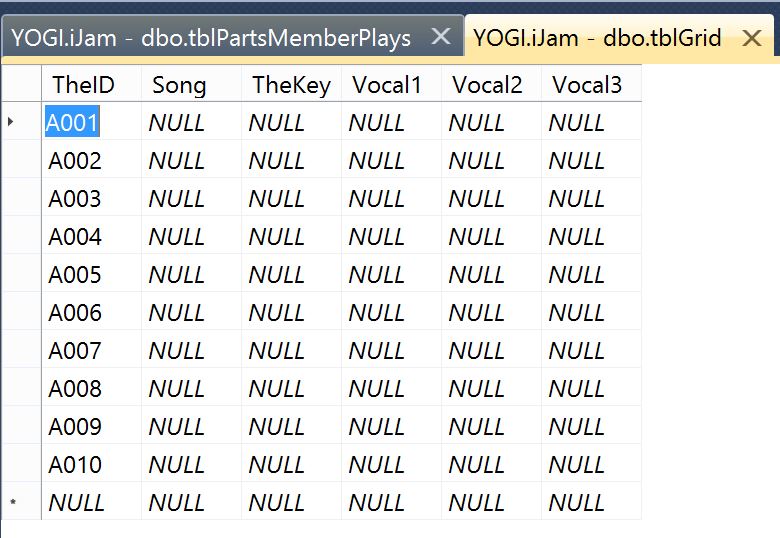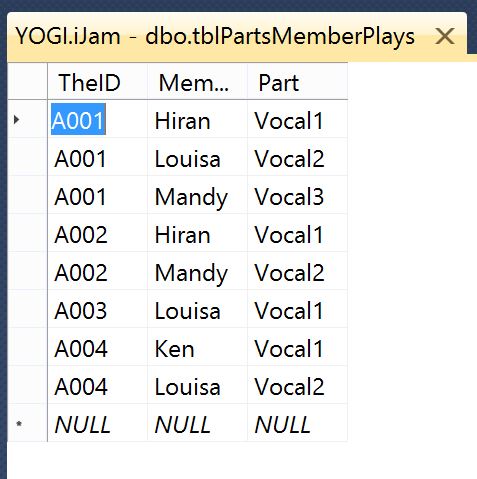 I'm trying to populate tblGrid with data from tblPartsMemberPlays in a 'cross tab' way.
I tried
UPDATE tblGrid




SET tblGrid.Vocal1 = tblPartsMemberPlays.Member




WHERE tblGrid.TheID = tblPartsMemberPlays.TheID AND tblPartsMemberPlays.Part = 'Vocal1'



Where I hoped to repeat this for as many 'Parts' there is. ie. Vocal1, Vocal2, Vocal3...
I get this error

1. what am I doing wrong?
2. is there a better SQL statement for achieving my goal?
Thanks!