Dear EE's,
I am having an issue in facing syncing with PDC and Additional domain controllers. Intially issue is noticed with the repadmin error, which mentioned the time difference between the domain controllers.
I tried to recitify the issue by setting up the PDC emulator to NTP servers, which results to sync time addtional servers exept one. (adcsvr)
Then on another searching of troubleshooting there is something i noticed with "sites and services" I here attached the Screenshots. I have total of 4 Domain controllers, PDC emulator is Physical server and other 3 are Virtual servers.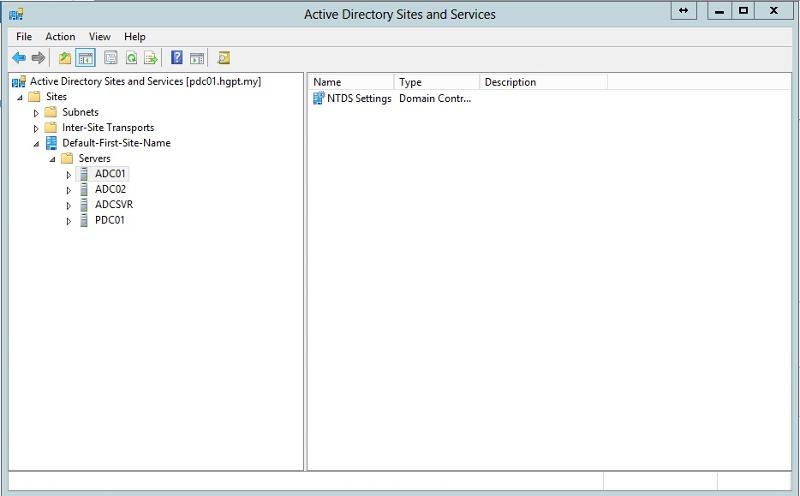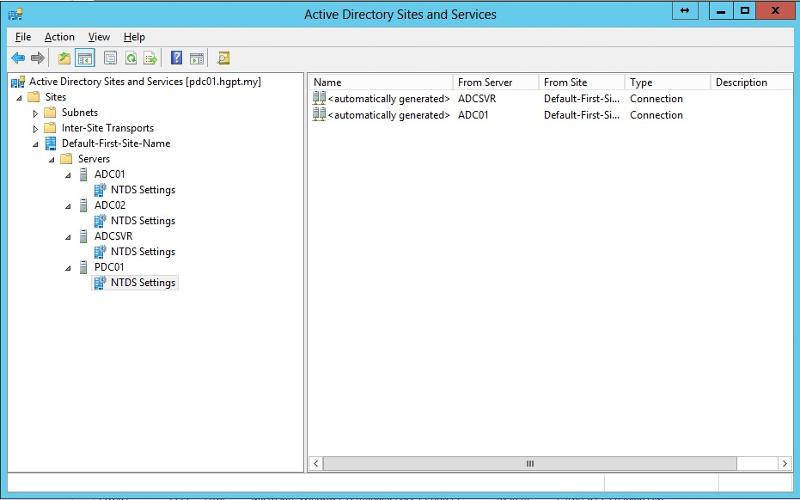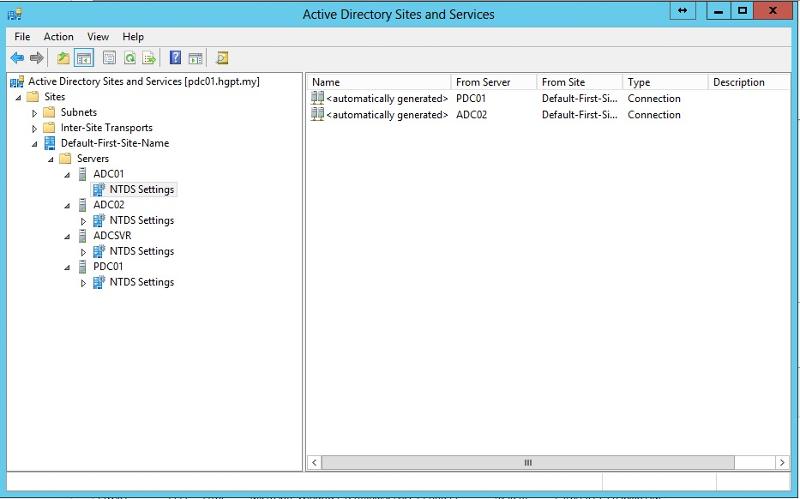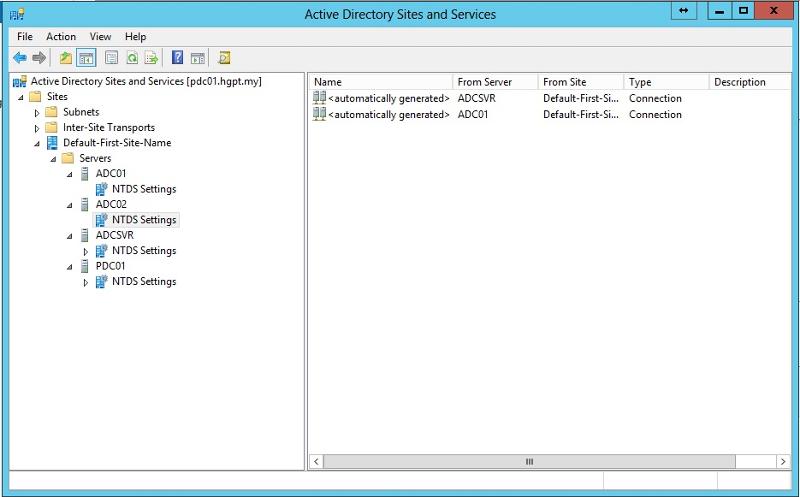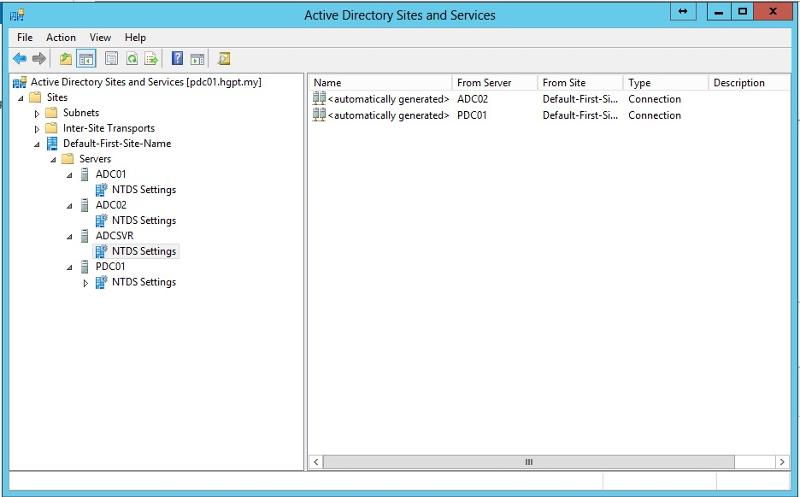 In AD sites and services, Each server's NTDS settings only have 2 automatically generated connections only.. Once i created new i have informed with an error. (screen shot attached).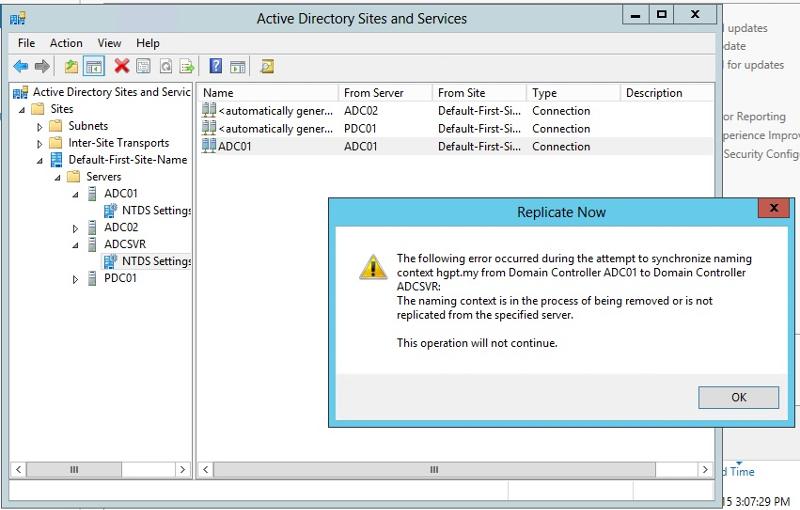 For this issue noticed, i tried to restire Authorative and Non-Authorative AD recovery also. Didnt helped me.
Here i attahed DCDIAG /a, repadmin results also..
Dear fellow, i really need you guys expertise in syncing time and AD sites and services objects.
Regards
Shamil
dcdiagall.txt
repadmin-showrepl.txt
repadmin-replsummary.txt