Head out to
http://brucegust.com/portfolio/calendar/body.php
Now take a look at this screenshot: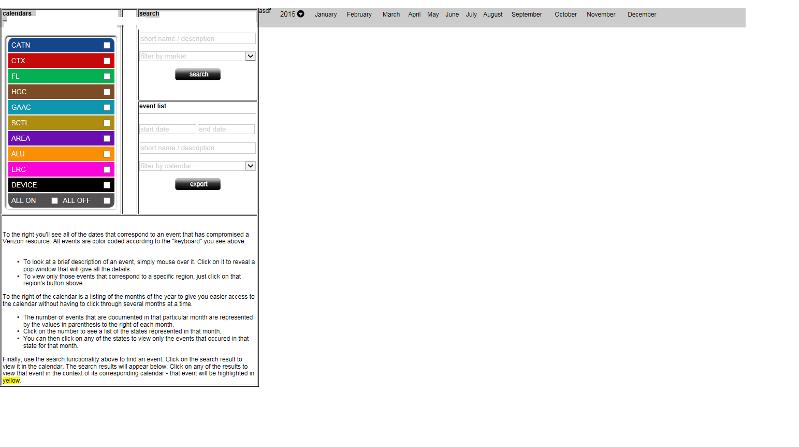 This should be cake and ice cream. I've got the equivalent to this:
<div style="width:100%;">
<div style="width:25%; float:left;"></div>
<div style="width:75%;"></div>
</div>
The result should be a two column layout with 25% of the page being my left column and the other 75% being the body of the page.
No matter what I've attempted to do, I've got a portion of my "main body" finding its way beneath the left column (the months). They should be at the top and to the right of my left column - just like you see with the screenshot.
What am I doing wrong?
Thanks!